---
Welcome to the breakfast room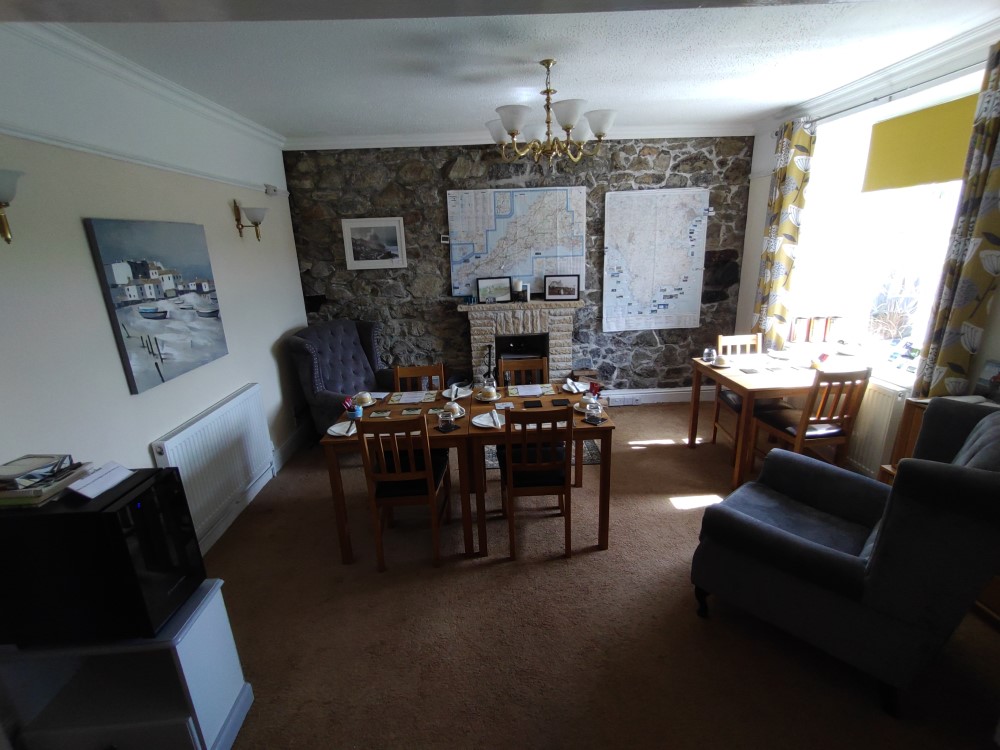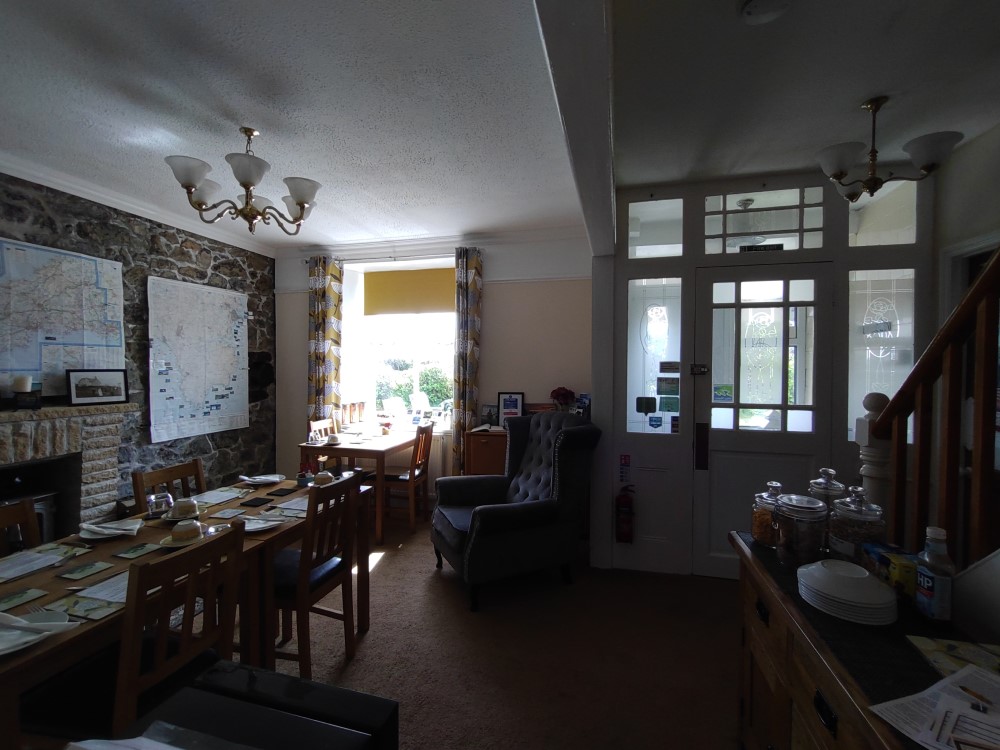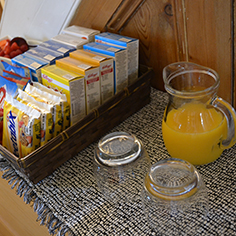 Welcome to the breakfast room, which doubles as a guest lounge. Its a good place to curl upon the comfy wing backed chairs and in colder months we will light the wood burner when requested, as this is a place you can enjoy anytime to relax and unwind.

We offer you a warm welcome, and a great way to begin your day, a Chyheira Breakfast - Served between 08:15 - 09:15 in the breakfast room. As we cook to order, we generally stagger the times for each room, but we are also flexible and for those needing an early start, let us know and we'll do our best to accommodate. Its your holiday!We are proud to serve locally sourced food, all of our meat comes from the fabulous Retallack Butchers in Lizard village, with Fruit and Vegetables, when available, from local farm shops or farmers Market.

To spark your appetite help yourself to juice, cereals, yoghurt and fresh fruit, or we can also make you a bowl of creamy porridge. We offer all the usual cereals, followed by a cooked Breakfast, Traditional, Vegetarian or Vegan. If you do have a specific request, and can let us know in advance, we will do our best to accommodate.

We can offer Semi Skimmed or Almond Milk, and a natural yoghurt or Soya yoghurt according to preference, and we always have decaffinated tea and coffee as an alternative to regular plus a selection of fruit teas. don't worry we also have good regular coffee and tea full of caffine!
Our aim is to set you up for the day's walking, sight seeing or relaxing, the breakfast room is cosy and is a good place to curl up in a chair to read or do a crossword, and in the cooler months we'll light the wood burner, this room is available to you at anytime to relax in.


Breakfast Menu
A great start to the day - Fruit, Cereal, Yoghurt & Juice, or we can make you a bowl of porridge.

Followed by - Full Cornish Breakfast, locally sourced grilled bacon, sausage, hogs pudding, fresh tomatoes, mushrooms & eggs cooked the way you like, poached, scrambled or fried.

For those of you who would prefer to avoid meat, we offer vegetarian sausages & hash browns, and of course if you prefer to have a simple scrambled eggs on hot buttered toast that's fine. All we ask is that we have a chat about it the night before.

Followed by - white or wholemeal toast with local honey, marmalade or Jam or peanut butter. freshly brewed Tea, Coffee, hot chocolate or fruit tea.
Do let us know if you have any food intolerances and we will do our best to accommodate you and make your stay pleasurable.

Evening Meals

Although we do not supply evening meals at the moment, we can highly recommend either the Cadgwith Cove Inn, The Top House Inn, Smugglers Fish and Chip Shop in Lizard Village.

OR

Jumunjy who will deliver Thai Food, which is the very best Thai Food. We are happy for any cooked food brought into the premises to be eaten in the breakfast room, where we will provide crockery and cutlery for you to use. We request cooked food is not consumed in the bedrooms, thank you.